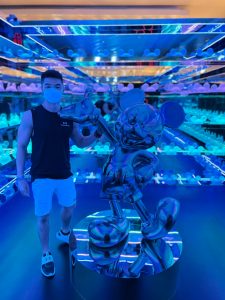 MR LAW HOCK LING
Chemistry and Biology
Avid sportsman, dancer, dance choreographer and nature guide with years of teaching experience in Raffles Institution, Hwa Chong Institution and Peirce Secondary school.
Trained in GEP (Gifted Education Programme).
Distinction for teaching practicum (2001/2002)
Recipient of 'Caring Teachers Award' both at national and school levels in 2006, 2008 and 2013.
Nominated for the 'President Teacher Award' (2008).
Double majored in Chemistry and Biology in NTU and obtained a Diploma in Education in NIE (2003)
Best performance in Chemistry and Biology for the BSc programme in NTU (2003)
Recipient of the Economic Development Board (EDB) book price for outstanding performance in Biology (2003)
Recipient of the 'Academic Excellence Awards' for the 'O' and 'A' levels (1993 and 1995)
100% improvement rates in Chemistry and Biology of the tutees.
More than 90% distinction for 'O' level Chemistry and Biology of the tutees.
---